After visiting the
hanging bridges route
or the
Charco azul
, it's time to choose a good place to recharge your batteries. In Chulilla there are many bars and restaurants for the size of the population, but there are still days when everything is full, especially if you visit Chulilla on a holiday or a long weekend. Therefore, it is advisable to book in advance. We leave you the telephone numbers so you don't have to go to Losa del Obispo in search of a place to eat.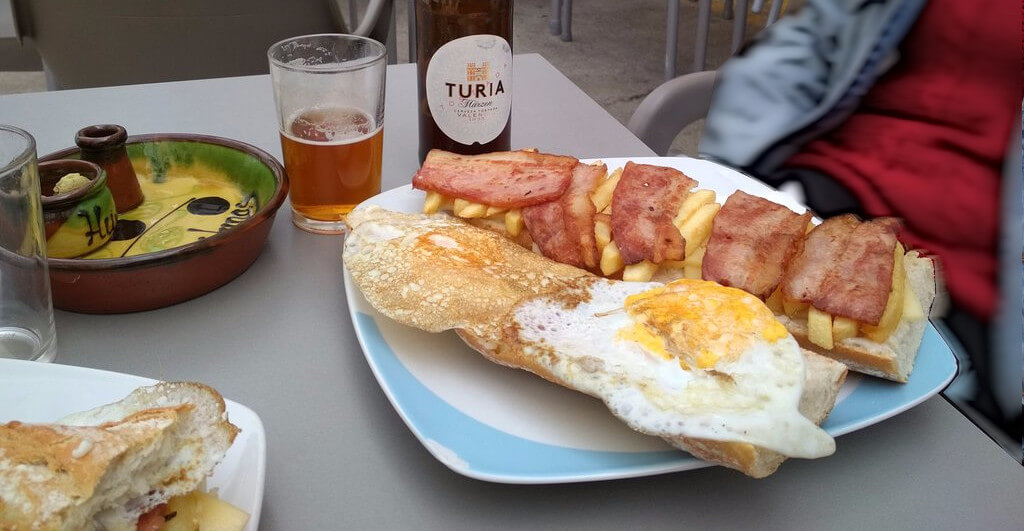 In ermita:
Restaurante la Rueda
C/.Ermita nº10
Teléfono 96 165 70 25
www.ruralrueda.com
lacarrería@ruralrueda.com
La Hoya
Isabel La Católica nº 1
Teléfono 622724779
En Chulilla pueblo:Restaurante las Hoces del Turia
C/MAESTRO AMBLAR , 25
Teléfono 625564192
restaurantehocesdelturia.es
hocesdelturiacomunicación@gmail.com
Hostal restaurante El Pozo
C/ Arrabal nº 7
teléfono 679059751 / 653302956
hostalelpozo.com
hostalelpozo@hostalelpozo.com
Brasería La Cañadeta
Calle del Maestro Amblar 47
692 64 31 41
Goscanos – Climber Bar
Calle Maestro Amblar 72
Teléfono 600865902
Ca Bárbara
Plaza de la Baronía nº 16.
Teléfono 96 165 73 23
Cafetería – Heladería La Baronía
Plaza de la Baronía, 8
Teléfono 656429473
Bar Nou Cantó
Teléfono 622227642
Calle Abadia 15
Bar La Ruta
Teléfono: 679 65 33 75
Plaza de la Baronia, 12
In Vanacloig:
Las bodegas
Bodegas de Vanacloig, 84
666407945
tel. 962117775
www.lasbodegas.es
Bar Toñy
Bodegas de Vanacloig S/n
46167 Chulilla (Valencia). Teléfono 96 165 70 46
El Lentiscar
Bodegas de Vanacloig S/n
46167 Chulilla (Valencia),
Tels.96.213 41 03 / 678 993 468