August 29, 2019 5:19 am
I have read about the management parties of casinos and it turns out that they have several coincidences with those of Chulilla.
In the first place they are also in honor of Santa Barbara but the most striking thing is that the hymn that is sung in Chulilla is also used in Casinos.
Two crowns your forehead shine, like Virgin and Martyr undefeated, in heaven your unheard glory, shines like an eternal sun
The hymn was composed by Juan Bautista LLopis in 1939 and in 1942 this anthem was released in Casinos, being the priest priest Don Silvestre Adolfo Salas Yuste, who was Chulillano.
In short, shortly after releasing it in Chulilla, he must have liked it so much that he also triumphed in Casinos.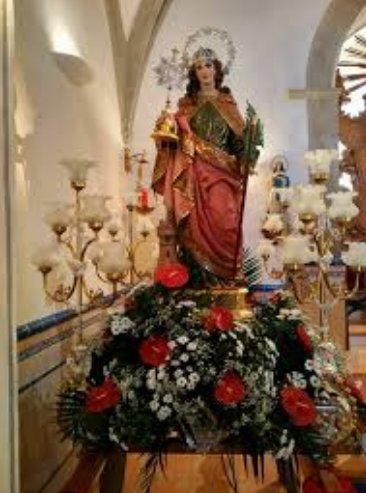 Categorised in: News from Chulilla
This post was written by Carlos